2020 Guide to Direct Mail
1/8/2020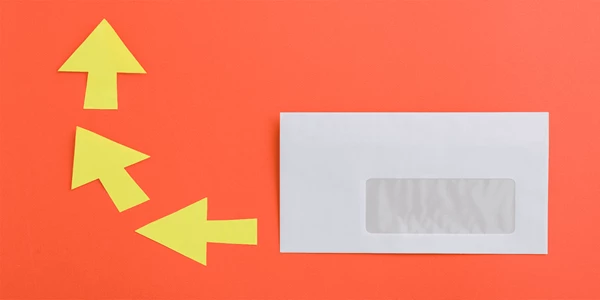 It's 2020, and it's clear direct mail is here to stay. If you want proof, all you have to do is check your mailbox. Every month we are bombarded with different messages delivered directly to our doorsteps. While you may not read everything you receive, there are definitely some mailers and brands that stand out. Those are the brands doing direct mail marketing the right way.
Contrary to what some believe, digital marketing is not competing with direct mail. Both types of marketing complement each other well. Digital strategies cannot supplement the kind of reach and brand awareness direct mail provides. Because of this, the best multi-channel marketing strategies always include direct mail.
If you are just getting started with direct mail marketing, or if you want to improve your current strategy, then this is for you. Here we will highlight the basics of direct mail marketing, list out the most popular types of mailers, give you some essential statistics, and provide a few ideas to try out this year.
What is direct mail marketing?
Direct mail marketing is a business strategy companies use to reach their existing and potential clients at their residence via postal service. The goal of sending different types of printed mail pieces such as postcards, brochures, catalogs, etc. is to reach and engage your audience and get them to make a purchase.
How does direct mail marketing work?
The process of developing a successful direct mail marketing campaign is a lot more complex than merely printing and sending things via mail. A good campaign starts with a curated targeted mailing list. It's followed by a well-designed mailer, and it's only complete once you've gathered the data showing the results of the campaign
What are the most popular types of direct mail companies are sending?
Traditional Letters: The most common type of mailers are traditional letters often sent in an envelope. With modern printing technology, they can be easily personalized; this lowers their cost and makes them one of the most affordable and effective mailing pieces to send out.
Postcards: These mailing pieces typically two-sided ranging in size from 3 ½" x 5'" to 4 ¼" x 6" for traditional pieces. Their size allows them to be quickly sent at inexpensive rates. Lots of companies are opting to use colorful or oversized postcards along with custom shaped mailers to stand out among other mail pieces.
Self-Mailers: Just like postcards, these pieces don't need an envelope, but unlike postcards, they come folded in different formats.
Catalogues: Companies that offer multiple products or services use them because they continue to be a great way to introduce a customer to new products and special offers.
Dimensional Mailers: These mailers have high open rates. They come in many different presentations including bags or boxes, and they contain free samples, like food or branded promotional products. Because of the cost of these mailers depends on the type of package and weight, companies often use them to target smaller lists of customers in B2B marketing.
Newsletters: These types of mailers can vary in size and presentation. They include company news, updates, special events, and promotions. Designing a newsletter takes longer, but they are easy to print and mail out.
Benefits:
It's Tangible: People like receiving mail. Sending your customers something they can hold on to and physically engage with can help you build and nurture the relationship they have with your brand.
It Helps Build Trust. Receiving mail from brands they often make purchases from helps customers build up the confidence they have in that brand. Direct mail is an excellent way to say you are an established and reliable business.
Direct Mail Can be Personalized. Direct mail campaigns can be combined with variable data printing. You can customize each message per customer based on different criteria and with minimal effort.
4. Works Well with Digital. You can combine direct mail with your digital campaigns. Combining both is a great way to increase the touchpoints with your audience. Tie a direct mail campaign with specific landing pages to help you measure and track their success.
Direct mail industry statistics
Direct mail marketing ideas to try in 2020
If you want to make a significant impact this year, consider trying these fun ideas to help your mailers stand out.
Include exclusive coupons that people can redeem in-store or online. This is the perfect way to drive more traffic and track the effectiveness of your direct mail campaigns.
Send out a free sample or company swag. Never underestimate the power branded promotional products have to help your company stay top of mind.
Review and clean up your mailing list. While this sounds like a no-brainer, we encourage you to go one step further and review the data for your customers to determine the ones who are the most valuable to your business.
Use specialty printing techniques. Many different innovations in the printing world can make your printed mail pieces stand out in the mail.
Need help designing, printing, or planning your next direct mail campaign? Contact your local KKP team!
Fast. Local. Personal. For over 35 years, KKP has been supplying a comprehensive range of high-quality print, design, and sign services as well as marketing assistance to Canadian businesses. For expert assistance, attentive service, and affordable prices, contact us today.
Back