3 Considerations for Your 2019 Marketing Plan
11/6/2018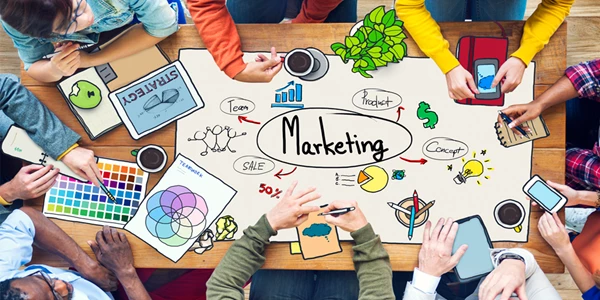 Full-time marketers are in the middle of budgeting and planning for 2019 marketing programs and campaigns. At KKP understand marketing is just one of several responsibilities you shoulder in your business or department. You may be just getting started and wondering what to do next year to make a real difference. You're not alone.
Nearly half of 1,000 small business owners surveyed say they don't know whether they're marketing effectively – and 14% know they aren't, according to Infusionsoft and LeadPages research.
Here are three quick tips to consider that may help you turn it around:
1. Don't underestimate the value of a detailed plan.
Though it takes time and effort, the benefits of having a written marketing plan prior to the first of the year is worth it. Among many advantages, it allows you to address your organization's big-picture goals, connect the dots between your marketing activities and coordinate your messaging so it's reaching the right audiences.
2. Know the difference between tactical and strategic planning.
Think of your plan as strategic (many parts working together to achieve a common goal) rather than tactical (single part achieving a single goal).
However, strategy means nothing without execution, so striking the right balance to accomplish both is key. Try limiting the number of activities and set hard deadlines for them. This allows you to focus on a few things you can truly accomplish and eliminates distractions that can prevent you from doing anything well.
3. Prioritize customer retention over acquisition.
Every organization is actively looking for new business opportunities and needs consistent lead generation activities. However, when it comes to allocating resources, customer retention is much less expensive than customer acquisition. Tip the budgetary scales here!
Need a hand creating a marketing plan for 2019 that drives real results? Contact the experts at KKP, we can help!
Fast. Local. Personal. For over 35 years KKP has been supplying a comprehensive range of high-quality print, design and sign services as well as marketing assistance to Canadian businesses. For expert assistance, attentive service and affordable prices, contact us today.
Back