3 Elements of a Great Logo
11/13/2019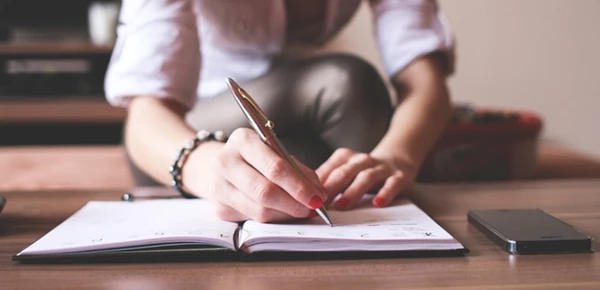 If you've decided to venture into entrepreneurship, this means you've dedicated countless hours putting together your business plans. Once you've completed this part, it's time to think about how to build your brand's identity. After all of your hard work, you need a logo that properly speaks about who your company is and what you do.
You need your logo to be an original and creative graphic that sparks brand recognition in consumer's minds and communicates the character of your brand.
A properly designed logo should do these 3 things:
Tell people what your company does.
Reflect your company's culture.
Help you stand out.
At this point, you are probably wondering, "how do we create a logo that contains so much information and still looks professional?" This is not an easy task; corporate logo design is a big responsibility. To achieve these results, it's necessary to have a good understanding of basic design principles and follow best practices to create a new logo.
If you are in the beginning stages of creating a logo, keep these 3 important elements in mind:
· The FONT is a key element in a logo. Choosing the typeface is much more than simply selecting a random font you like. You will need to dig a little deeper and think about what the font represents. Do you need your font to represent simplicity, functionality or be cutting-edge? The right font will speak for itself while the wrong font may confuse your audience, project the wrong message or make your logo difficult to read.
· Remember the powerful meaning behind symbols. The right symbol will trigger what your company stands for in the minds of your consumers. Symbols can represent values, ideas, actions, beliefs, sounds, and even words. For your logo to stand out, it must be unique as well as easy to recall and identify. Think about symbols you recognize, for example: the golden arches or the swoosh. These two are among the most recognized worldwide symbols; we don't even have to say the name of the company and you know which brands we are referring to. The symbols in a logo should have the ability to stand on their own.
· Choose the colors of your logo carefully. Color can generate psychological responses depending on the tone, shade, and undertones. Different color combinations can mean different things. Think about what type of emotion you want to evoke when your customers think about your brand. Remember the colors you chose for your logo design will be present on your business stationery, website, and official mailings.
After you've given each one of these elements some thought you may find you need some additional assistance. If you do, contact your local KKP team. We have experience designing logos for multiple industries and can help bring your vision to life!
Fast. Local. Personal. For over 35 years, KKP has been supplying a comprehensive range of high-quality print, design, and sign services as well as marketing assistance to Canadian businesses. For expert assistance, attentive service, and affordable prices, contact us today
Back