4 questions to consider before purchasing a banner
9/18/2019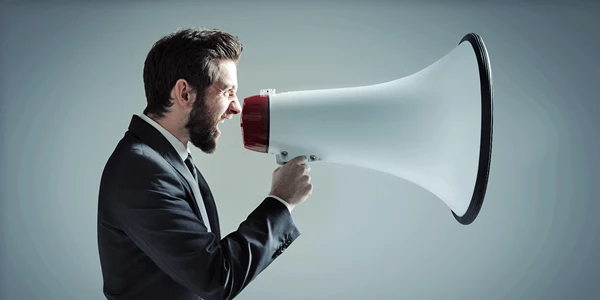 When was the last time a promotional piece made you stop and take notice? People are constantly bombarded with thousands of commercial messages every day; this makes it harder than ever to make heads turn. However, full-colour printed banners and signs always manage to capture their audience. Maybe it has something to do with their sleek and unique styles, bright colours and flashy images, or perhaps it's because they are quick and easy to install and can be placed almost anywhere.
Large banners are great for increasing attention at the point of purchase, or at trade shows, meetings and events. They can attract foot traffic, drive sales and motivate a workforce. Nonprofit organizations also use them to increase support and attract volunteers at fundraisers and events.
Banners are versatile because they can be permanent or temporary installations. This makes them a valuable investment that you can easily reuse and relocate as needed.
Important factors to consider for your banner design
The first thing to think about is the message you want to communicate and the audience you want to target. Is your message a critical call to action or is it a friendly reminder?
The next step is to figure out where you want your banner placed. This will help you determine the dimensions and shape of the banner. While bigger can sometimes be better, it is also possible to overpower an area. Consider how people will move past it and where to best capture their attention.
Figure out the right colours to break through the "clutter." This means you should try to find a way to choose colours that contrast well against their background instead of blending in.
Since more than likely your banner will be in a public location, it may be surrounded by lots of competition; this is why you need a bold design that can help turn heads. An excellent way to do this is by using engaging images. Virtually any photo or graphic can be enlarged to banner size. The best visuals are those with a strong central focal point. Also choose simple, easy-to-read typestyles.
Consult with an expert. Banner printing shops in Canada offer different techniques for producing signs, posters and banners. Be prepared to ask them any questions you may have, and also think about the answer to a few of these simple questions they may ask you to help determine what you are looking for:
1. What is this banner for?
If you are looking for an event banner, they will be able to give you the standard sizes and pricing you are looking for. If you are looking for something more custom, they will be able to guide you in the process and advise what the best materials and banner printing techniques should be used.
· 2. How long will your piece be used?
This will help them determine the best material. In some cases, people choose canvas banner printing without knowing that canvas materials can vary from 100% cotton to 100% polyester. The type of canvas they recommend will be appropriate depending on how long you need this piece to last.
· 3. Where will the piece be displayed – inside or outside? Determining where the piece will be displayed, and its length of use helps dictate the material on which it will be printed. The location will also help the banner printing company determine what type of finishes and installation alternatives to recommend. Some banners may require extra protection or added durability.
· 4. What is your budget?
If you are looking for cheap banner printing, keep in mind that the quality or turnaround time may not be the best. The price of a banner will always vary depending on many different factors. It's important to discuss your budget and expectations with the printing team to make sure you get the best possible results.
No matter what type of message you are trying to promote, a banner will always be a great investment. If you want to learn more about how to get a custom banner printed in Canada, contact your local KPP!
Fast. Local. Personal. For over 35 years, KKP has been supplying a comprehensive range of high-quality print, design and sign services as well as marketing assistance to Canadian businesses. For expert assistance, attentive service and affordable prices, contact us today.
Back