5 Reasons Custom Wall Decals Help Your Business
3/27/2019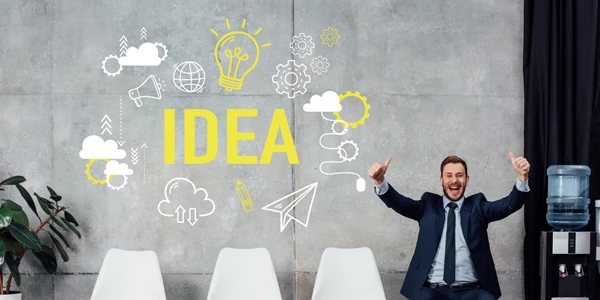 If you run a busy operation, you've likely got your plate full. From staff management to sales meetings and phone calls, time is precious. The appearance of your workspace may have been the last on your priority list when you started your business, but there's good reason to give it some extra attention now with the addition of a few office signs.
When it comes to decoration, wall graphics can give you fast, affordable, and impactful results. Decals don't take up any floor area, so the presence of them won't make the environment feel cluttered. They also add a lot of personality to blank, boring walls. We have put together a list with the top 5 reasons why wall graphics are a great solution for your office.
1. Personalize your Space
Office spaces are typically blank slates when businesses take possession of them. There may be a subtle tone of color in the paint, but the permeating scheme is usually beige. Neutral floors, furniture and office equipment combined can create a very sterile environment.
The last thing you want is for your office space to look like every other office out there. By adding custom wall graphics or other wall treatments, you can turn a cookie-cutter office into a professional haven. The inclusion of color, patterns or lettering can make white walls come to life. This is your opportunity to differentiate your business from your competitors.
Decide the vibe you want your office space to have and talk to a team of specialists to understand all the options available to you. You may be surprised by how different your work area can look when you dress it up a little.
2. Motivate your Employees
One effective way to reduce turnover in your company is to create an environment that employees want to spend time in every day. Undecorated spaces can make your staff feel less engaged. Studies have shown that a warm and positive visual space motivates people to work harder. By investing the time and money into decorating your walls with decals, you may see an increase in productivity and morale in several ways:
· Timelier task completion
· Neater organization
· More strategic multitasking
· Fewer extraneous breaks
· More proactive responses
Subtle changes in these habits can completely transform the way your company runs. Sprucing up your office may even make employees much more excited to get out of bed every day because they know they have an inviting place to head off to.
3. Promote Creativity
Along with working harder, employees may also work smarter. Inspirational wall decals can encourage creativity within your staff. A person who is both motivated and inspired is more likely to brainstorm clever solutions to common problems. What that might mean for you as a business owner is the emergence of brilliant new operating policies and procedures.
Creative thinking also paves the way for new revenue streams or sales strategies. By going outside the box, you and your employees may discover new opportunities that hadn't been considered before. This all may be due in large part to the positive environment you promote through displayed messages on your walls.
4. Impress Prospective Clients
When you're trying to sell your services or products, you want to make the best impression possible. The environment that you present to prospective clients will play an important role in making a great first impression.
An office with customized and branded wall decorations show that you've made an effort to personalize your work environment. This should tell prospects you are detail oriented and care about the details.
Another benefit is the perception that personalized spaces leave in visitors' minds. It suggests longevity and permanence because the office looks as though you've been there a long time. This gives clients confidence that you'll continue to succeed in the future.
5. Embodies Your Brand
In addition to the polished impression you'll give clients, you can also explain who you are as a company in just one wall decal. Your brand identity is made of several key properties:
· Logo
· Company colors
· Font choices
· Style principles
· Brand message
Whether the decal includes the company name or not, each visual decoration can embody each of these telltale aspects of your brand. When it comes to style, this defines whether you're more conservative, minimalist or quirky. Wall signs can speak to design sensibility in subtle ways that showcase your brand without overusing your name or logo. If you have a distinct brand message, this is a good option to feature it on your walls.
Start planning your office makeover now, KKP provides a variety of signage options to suit your space and make it pop.
At KKP, our high-quality wall graphics create stunning, vivid representations of your brand that motivate and inspire. Fast. Local. Personal. For over 35 years KKP has been supplying a comprehensive range of high-quality print, design and sign services as well as marketing assistance to Canadian businesses. For expert assistance, attentive service and affordable prices, contact us today.
Back