7 Marketing Statistics You Shouldn't Miss
10/16/2019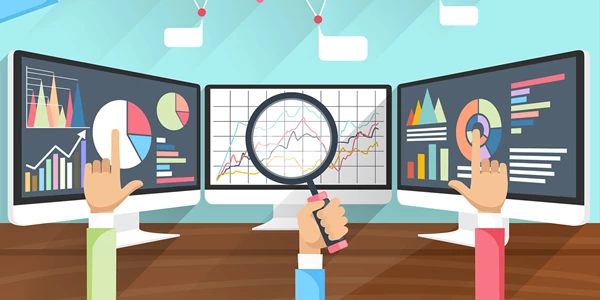 When it comes to marketing, the last thing you want is to fall behind. The best way to keep up is to follow trend reports that stay up to date with the latest industry and marketing statistics. If you haven't been keeping up with the 2019 marketing trends, here are some important statistics you should know about:
1. 72% of consumers who did a local search visited a store within five miles. Wordstream
In 2019, every business with a storefront should also have an online presence. People are more likely to find your business online before they visit the storefront. This is why companies should manage and monitor their local online listings and advertise to their geo-targeted radius.
2. Using videos on landing pages will increase conversions by 86%. Unbounce
Videos can help convey ideas and evoke emotions. They let you present a lot of information in a short timeframe. Using videos on a landing page can help persuade the audience you are trying to reach and reinforce the offering on your page.
3. Marketers who prioritize blogging efforts are 13x more likely to see positive ROI. Fundera
Since the goal of any business with a limited marketing budget is to get the best return on investment, blogs should be an essential part of every company's digital strategy. Setting up a blog and creating content for it has a relatively small cost in comparison to other digital investments, and they provide long term value to a website.
4. 71% of consumers who have had a positive experience with a brand on social media are likely to recommend the brand to their friends and family. Dreamgrown
Companies can connect and interact directly with their consumers through social media. The effectiveness of these interactions plays a vital role in the reputation of a company. Americans believe that customer service through social media has made it easier to get their questions answered and issues resolved. Being able to adapt and provide excellent customer service through social media platforms is becoming an increasing necessity and opportunity for many brands.
5. About 49% of businesses use some form of email automation. Emailmonday
Automating email communications can help your company reach, engage, and nurture prospects and existing customers. In addition to this, automating email communications can help a company become more efficient and save time.
6. 47% of internet users globally use an ad-blocker today. Digital Information World
Online consumer behavior continues to evolve as their expectations change and increase. People no longer want to be interrupted by ads; instead they want to be able to control the information they are being offered. Ads no longer play the role of disrupting; instead they complement the buyers' journey and should show up when the buyer is in the decision-making process to incentive sales.
7. Only about 22% of businesses are satisfied with their conversion rates. Econsultancy
Every company wants to have high conversion ratios, but that is not a simple task. Once you've captured a prospect's attention, the real work begins. This applies to both online and offline customer interactions. The best way to improve conversion rates is by carefully planning your marketing campaigns and seamlessly tie your digital, print, and face-to-face interactions.
For help implementing new e-marketing and other online solutions, rely on your local KKP team!
Fast. Local. Personal. For over 35 years, KKP has been supplying a comprehensive range of high-quality print, design, and sign services as well as marketing assistance to Canadian businesses. For expert assistance, attentive service, and affordable prices, contact us today.
Back