Build Your Online Presence with Print Materials
9/23/2020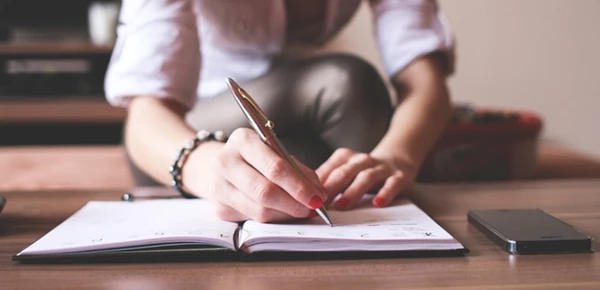 In today's world, having an online presence is a must. Even before the 2020 pandemic, businesses in all types of industries knew establishing a digital presence was going to take more than just having a website. In addition to having a fully-optimized mobile responsive website, businesses need to be actively posting on key social platforms to build brand awareness and establish brand equity.
The internet is a huge part of our lives and has considerably changed the buyer's journey. According to The ROBO Economy, 82% of smartphone users consult their phones on purchases they are about to make in-store, and 45% read reviews before making a purchase.
This is why many businesses are harnessing the power of social platforms and online advertising to reach and connect with their customers. However, having a website and active social media accounts isn't enough. So what else can businesses do to stand out?
An effective method for getting customers to visit your website or interact with your company on social media can be achieved through print materials. Think about the number of times that you have walked past an eye-catching poster or saw an attractive flyer. Did you later research the company or check out their social accounts?
Print marketing can help you expose your brand to an even bigger audience, who will later research your company if they are genuinely interested in what you have to offer. This gives you the chance to make a great first impression and offer you the opportunity to build your web presence further.
This is a strategy that many businesses are forgetting about. With all this focus on online marketing, the web is becoming a crowded place for businesses. There's a lot of competition to get your ad seen, and online viewers compete with constant distractions from a click of a button. If someone views a printed advertisement that features your company's website or social media platforms, they will pull out their smartphone or computer and visit these pages directly without becoming distracted by all of the 'noise' online, especially if their sole purpose is to discover your products or services.
With a direct mail campaign, you get to choose the location where you want to distribute your print materials. Print materials combined with targeted mailing campaigns are a great way to attract local customers and reach existing and potential customers at a different moment in their buyer's journey.
If you are looking to improve the number of people going to your website, take advantage of the personal and tangible benefits of a printed marketing piece. At KKP, we can show you how to use print advertising to promote your business and grow your online presence. If you are ready to get started, contact us today!
Fast. Local. Personal. For over 35 years, KKP has been supplying a comprehensive range of high-quality print, design, and sign services as well as marketing assistance to Canadian businesses.
Back