Canvas prints vs. Traditional photos
7/17/2019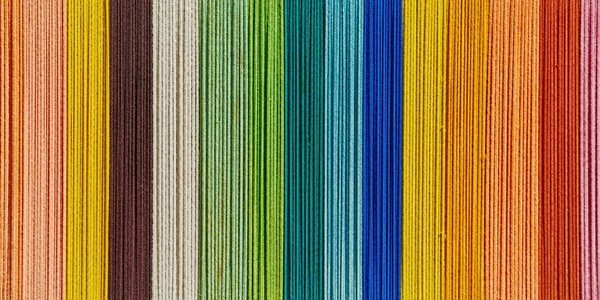 When most people think about decorating their walls, they believe their options are limited to expensive artwork or traditional photo prints. But there are many other creative ideas you can use; one of the most overlooked options is canvas prints.
What Is A Canvas Print?
A canvas print is a digital image printed on high-quality canvas fabric. Once the image is printed, the canvas is mounted and stretched over a wooden frame. Canvas prints are just as versatile as regular prints on photography paper, and are often used because they provide many other advantages.
Initially, canvas fabric was made with natural fibres such as cotton or linen. These fibres allowed the fabric to easily absorb colour inks very well, which helped make canvas prints durable. Today, canvas fabrics are made with synthetic polyester strands. These strands change the absorption properties of the fabric. Polyester doesn't have the same absorption qualities as natural fibres, because of this the inks used in the printing process remain on the surface, this makes the colours in the final product look sharper and more vibrant.
What are the benefits of using canvas prints vs. traditional photo prints?
No matter what type of image you are trying to display, a canvas print offers the same benefits as traditional prints plus a few additional ones.
1. The Frames: When it comes to traditionally printed photos, you'll have to consider the type of frame that will be used to display them. There are a lot of different frame options to choose from, and while this can be a very good thing, it can also become a time-consuming task that requires a lot of attention to detail. The frame you chose for your printed photos should enhance the picture, match the style of the room, and the frame will need to be the sized accordingly. With canvas prints, none of these extra steps are necessary giving you the freedom to place your print in any location.
2. The Durability: Traditional photo prints are printed on specialized photography paper, and usually need to be protected by glass or plexiglass to prevent them from getting damaged. Since canvas is such a sturdy fabric, canvas prints tend to last for a very long time. They not only stand the test of time, but they are also resistant to showing signs of wear and tear. To clean canvas prints and keep them looking like new you will only need to use a soft damp cloth.
3. The Wow Factor: Regular photo prints can look professional, but they are very common, and for this reason, they don't offer the same wow factor as canvas prints. A canvas can make any image look like an artistic piece of work. The texture of the canvas fabric will give your pictures additional depth and character.
4. The Finish: Depending on the type of frame you select, your photo prints may give out glare, distracting attention away from the image. The lighting will be yet another thing you will need to consider if you plan on using traditional photo prints. With canvas prints, you will be able to pick the finish, whether glossy or matte. In addition to this, you will not have the same glare and reflection problems you experience with regular framed photos.
5. Size & Weight: With both traditionally printed photos and canvas prints, you will be able to choose the size you want. The main difference will be the weight of the finished products. With printed photos, the weight will depend on the type of frame you use. Usually, the larger the frame, the heavier it will be. Large canvas prints are generally very light in weight, making them easier to transport and install.
No matter what type of picture you want to display a canvas print will give your images an added value. Get started today and liven up your walls with images that inspire you daily.
Contact your local KKP team to find out more about our canvas printing services!
Fast. Local. Personal. For over 35 years, KKP has been supplying a comprehensive range of high-quality print, design and sign services as well as marketing assistance to Canadian businesses.
Back