Corporate Design: 7 Ways To Boost Your Corporate Identity in 2019
2/6/2019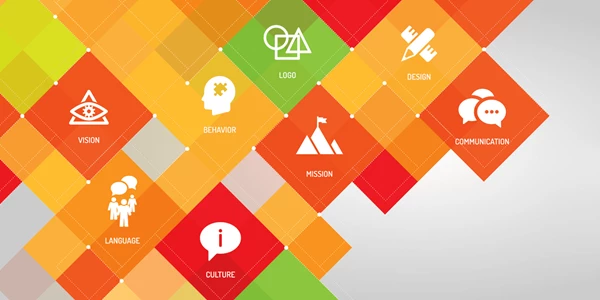 7 Ways To Boost Your Corporate Identity in 2019

Staying afloat and keeping ahead of the competition in the business world means you need a strong corporate design. However, the rules are vastly different than they used to be thanks to the new digital age and it can be difficult to create a unique identity.
The question remains. How do you enhance your identity as a company? The following tips and guidelines can help you strategize and design an identity in 2019 so you can get your business headed in the right direction.
1. Audit Your Brand
The first thing you should do to design the best strategy for increasing your company's identity this year is to conduct a thorough audit of your entire brand. This can help you determine what the issues are and how you can solve those problems. The following areas are ones you could look at during your audit:
Brand tone and voice
Brand consistency
Unique value proposition
Engaging content
While you may think you need to do some work to improve your overall image, it is vital to understand what needs to be transformed before you do anything else. Whatever you change should be a result of looking at the way your corporate identity is currently viewed and see where things could be enriched. That is why an audit is so important to do at the very beginning before you move forward with any modifications.
2. Determine Your Unique Value Proposition
In order to create an effective brand identity, you need to understand what you are trying to achieve as a business. To do this, there are a few questions you should ask. Who is your audience? What does your audience want? How can you fulfill your audience's needs?
Once you answer these questions, you are well on your way to creating an identity that customers can engage with. In fact, establishing your unique value proposition enables your brand to interact better with the audience in your niche and can also help you discover other important aspects like brand voice and marketing strategies.
3. Find Your Voice
A company that wants to stand out and succeed needs a voice that is unique to them. You want a voice that reflects your values and mission as a company, but that also remains faithful to your audience. That means having the same language and tone on your website and marketing materials so you don't confuse your customers. This sends mixed messages and can damage your business.
Instead, figure out if you want to have a professional voice or a more casual one. This can help in establishing your brand and carve out your corporate identity. Essentially, you want to create a personality for your company and the way to do this is to find a voice.
4. Stay Consistent
When you want to increase your identity as a brand, it's important to remain consistent offline and online. Without consistency, you may not be as effective as you possibly could be. For each and every marketing piece that is sent out, either physical or digital, stay consistent with the following elements:
Tone
Voice
Word usage
Logo
Name
Style
Colours
This also includes customer interactions. For example, your customer service should follow the same steps and wording regardless if it is in person or online. Otherwise, customers and even potential customers can be confused and wonder if you are a serious company. Remaining consistent across all platforms helps to increase your brand identity.
5. Create Engaging Content
It's true that branding is about your company. But it's also about your customers, as seen with the unique value proposition. While understanding the needs and wants of your audience is essential, you also want to engage with them. This could be through a variety of ways including email, newsletters, social media and blog posts.
No matter which media you are interacting with your customers through, you need to be able to grab and hold their attention. You can do this through engaging content that is less about selling and more about providing useful information. Not only that, but it should be relevant to your customers. Optimizing your content adds credibility and creates a sense of trust that your audience can rely on, thus establishing a strong corporate identity.
6. Design An Effective Strategy
It's easy to say you should do this and that, but the truth is that not everything works for every company. In your audit, you may find that you have been using a certain graphical elements or tone that doesn't improve your identity. You're probably thinking, "But so and so told me to use it." That may be, but it doesn't mean it works for you.
For example, if you have a younger audience, social media may be your golden ticket. However, if you have an audience comprised of people in their 80s, social media probably isn't going to work but direct mail might. The point is that you need to discover what works best for your audience.
Conducting an audit helps you find the weak points and establishing a unique value proposition helps you understand and identify your audience. With those two steps completed, you can design a strategy that works for you instead of against you.
7. Keep Refining Your Corporate Design
If you're going to build a corporate design that effectively communicates your mission and purpose to customers, it's an ongoing process. You may think that once you establish your unique value proposition, voice and marketing materials that it's done and dusted. However, that's not the case.
The companies that stay ahead of the competition are the ones that constantly analyze their system and refine it over and over again. You may find that something doesn't work the way you wanted it to or a change you made didn't provide the results you expected. That's okay. As long as you allow time and room for refining your system as you move forward you can build the brand you want.
Would you like assistance building your identity? We're your nearby experts and we can help!
Your company's identity is the core of your business. That's why you need it to be the best version possible. Fast. Local. Personal. KKP can help to take your business in the right direction, contact us today to learn how we can help you boost your brand identity in 2019.
Back