eCards vs. Postcards: Choose the perfect holiday card for your business
12/11/2019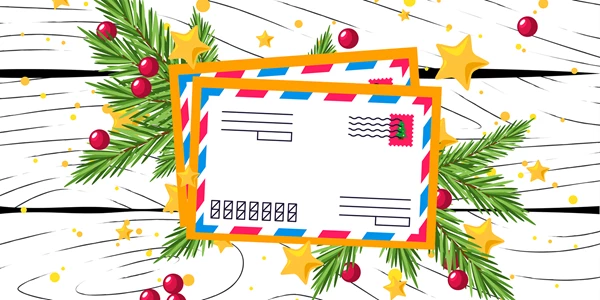 It's the time of year when a lot of businesses are thinking about ways to reach their customers before the year ends. Personalized seasonal cards are a great way to foster relationships and get in front of your customers and prospects.
A trending industry report shows that with the growing use of digital communications, virtual e-cards have become a popular alternative for businesses. However, this has caused customer's inboxes to get flooded with countless emails from many different brands.
A lot of marketers are facing a dilemma in 2019: should they send out their holiday cards via email or should they print them out and send them through traditional mail? The truth is there is more than one right answer, and it ultimately depends on your business and your target audience.
Considering there are many advantages to both eCards and printed holiday cards, we've put together a list of pros and cons to help you decide.
The Cost:
Sending out virtual eCards is, for the most part, free. However, there can be some additional costs to consider. If you want a custom design, you may need to hire a designer for the job. Unless you are planning on sending them yourself, you will have to pay for someone to schedule the emails. Lastly, you will also have to consider any third-party platform fees. If you are using an email service provider, this will be another cost to consider.
If you are thinking about printing your cards, there will be a cost involved. However, card printing is one of the most affordable types of print marketing. The final cost will depend on many variables, but if you contact a professional print shop after they get some preliminary information from you, they will be able to provide a quote. In some cases, you can even let them know what your budget is, and they can make recommendations based on this.
Delivery Speed:
The biggest advantage of sending eCards is that they can be sent at any time and be delivered almost instantly. Printed holiday cards take longer; they need to be designed, then printed, and then mailed. While this might make this option seem less appealing, it's important to point out that people tend to recognize and appreciate the effort companies put behind this gesture.
Personalization:
With new email and variable data printing technology, you can do as much customization as you want to your holiday cards. An email platform will allow you to segment your customer lists and with the help of dynamic fields, you can personalize each email per contact. On the other hand, with variable data printing you can personalize your physical mailings as well. The customization options for printed holiday cards are just as flexible as they are for virtual cards. You can customize them with the recipient's name, special offers based on their previous orders, images based on their age, gender, or interests, and even with personalized URLs.
Impact:
No matter how creative your eCard design is, the attention span of people when they are scanning through their email is very short. You can still make a significant impact, but a printed card will without a doubt have a higher effect on capturing the recipient's attention. According to Psychology and Aging reports, receiving a physical holiday card can increase feelings of happiness. Generating this type of response in a customer will work to the advantage of any brand.
If you are still not sure if you should send out an eCard or a printed card, consider doing both, they can easily complement each other and expand your reach. Personalized holiday cards are powerful branding tools, and they should be a part of every marketer's toolbox.
If you a looking for a beautiful card design, memorable holiday card messages, or where to print your holiday cards, contact your local KKP team!
Fast. Local. Personal. For over 35 years, KKP has been supplying a comprehensive range of high-quality print, design, and sign services as well as marketing assistance to Canadian businesses. For expert assistance, attentive service, and affordable prices, contact us today.
Back