Five helpful tips for creating memorable signs
4/8/2020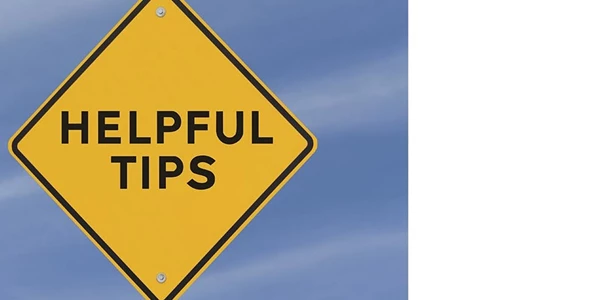 Helpful tips to create signage for your business
Effective signage can communicate your brands' message, important information, special procedures, and it can increase brand awareness by letting people know who and where you are. Signage is one of the most versatile marketing materials available for a a business, the applications are endless.
When you are thinking about signage, there are a few key things you should consider. Your signs should be appropriately placed to help your business get noticed. Every time someone drives by your building or sees your signage, they should experience your brand and clearly understand the intent.
To help make your business signs memorable, follow these five tips:
1. Pick your colours wisely: Colourful signs are usually more inviting and visible from a distance, but using too many colours can be distracting. The colours on your sign should be consistent with the identity of your brand. If you need to pick several colours, make sure they contrast well with each other.
2. Choose your words carefully: Never underestimate the power of a sign being short, simple and to the point. If you have a compelling message that people can read and remember in just a few words, make it part of your sign. Don't get hung up on the different options you have when it comes to fonts, sizes, and colours.
3. Use graphics that represent your brand: Every graphic element on your signs should tie back to the message or purpose of the sign. Always be consistent with the use of your logo, typeface, and corporate colours if you want people to recognize your company as they drive or walk by.
4. Keep it simple: You want your sign to jump out at people rather than blend in with the landscape. Be sure the sign is appropriately sized to be noticed; make it interesting, go bold, but keep it simple. Make it easy to read. A good sign shouldn't be too crowded; this will help grab the attention of drivers and pedestrians.
5. Consider its visibility: Make sure your signage is easy to see, and there are no obstacles in the way. If you are running out of room for displays, window graphics or floor graphics may be a viable option. Do a walkthrough of the area your sign will be placed to make sure it's visible.
A sign can do many things for your business, from creating that first impression in the mind of potential customers to reinforcing your brand. If you want your sign to be memorable, keep all these tips in mind.
Are you inspired to improve your company's exterior signage?
Fast. Local. Personal. For over 35 years, KKP has been supplying a comprehensive range of high-quality print, design, and sign services as well as marketing assistance to Canadian businesses. For expert assistance, attentive service, and affordable prices, contact us today!.
Back