How to create an effective business brochure
10/23/2019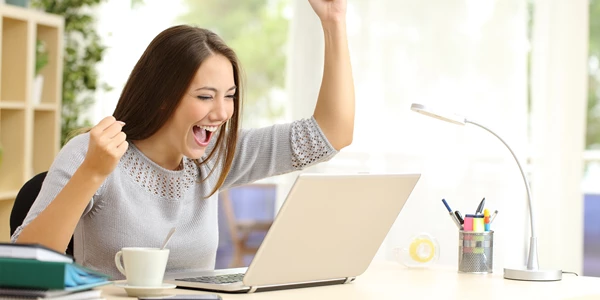 What is a brochure?
It's fair to assume that almost everyone knows what a brochure is. It's very likely you've received one at some point in your life or at least seen people handing them out. Brochures are a versatile marketing material primarly used to introduce a company or organization and inform their audience about their product or service offerings. Even though this is a common way they are used, there are limitless applications and they can be used for any industry.
Before I get started, what should I know?
Making a brochure is usually a simple process. All you need is a word-processing or graphic design software and the help of your local print shop to get your finished product professionally produced. However, it's important to understand the difference between an effective and a good-looking-but-pointless brochure. If the design and layout of a brochure aren't planned out correctly, it will fail to meet its marketing goals.
How do you create an effective business brochure?
Step #1
To get started, you will need to answer these questions: What is the purpose of the brochure? Typically, brochures have three primary purposes; inform, introduce or advertising. Who will read the brochure? How will they get the brochure? And what do you want them to do after reading the brochure? Answering these questions will help you define the audience you are targeting.
Step #2
After you have these answers, you can start gathering the content you want to include. These are the main things you will want to include in your copy:
- Text that highlights the main benefits of your product or service.
- An explanation of the key differences that make your company stand out from competitors.
- Customer testimonials or case studies that you may have
In addition to the copy, it is essential to also include high-quality images or illustrations of your product or service. You will also have to come up with at least one call-to-action statement letting people know what action you want them to take. Examples of this could be a "Call us" statement in front of your phone number, or a "Visit Us" statement in front of an address. It's always important to include your website and any other type of contact information in the brochures.
Step #3
Decide what type of brochure layout you are going to use. There are many different types of brochure shapes and configurations. Once you figure out how much information you want to include, you will be able to decide how to fold your finished product.
Tri-fold brochures are very popular. Their folding configuration provides six different panels to distribute your content. Having separate sections in a brochure allows you to tell a story and present a lot of information in broken up pieces making it easier to digest.
Step #4
If you don't have any experience with graphic design, we recommend contacting an expert. While it may seem simple to design a brochure, a trained designer will be able to provide value and direction to have a clean and effective end product.
Once the design is ready, contact a company that offers high-quality printing. In addition to getting the best results, you will be able to get help folding the brochure.
Step #5
Carefully chose how you will distribute and where you will place your brochures. Making sure your target audience gets the brochure at the right time in their purchasing cycle will help guarantee you get the best results.
Brochures are a subtle way to communicate a lot of information to interested prospects. They are simple to print marketing solutions that can provide several benefits for your business.
If you are ready to get started with brochures, contact your local KKP team!
Fast. Local. Personal. For over 35 years, KKP has been supplying a comprehensive range of high-quality print, design, and sign services as well as marketing assistance to Canadian businesses. For expert assistance, attentive service, and affordable prices. Contact us today.
Back