How to Use Print Communications to Cultivate Customer Relationships
12/18/2019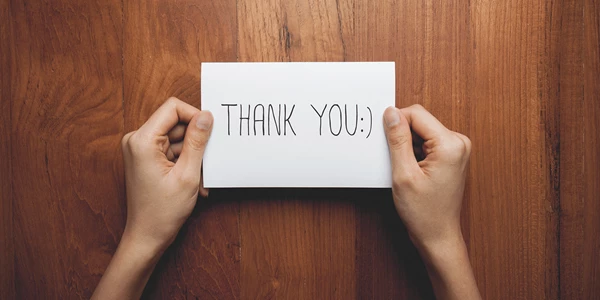 Cultivating customer relationships is more important than ever. With unlimited access to digital platforms, consumers are encouraged to share their opinion and experiences with brands across multiple channels, putting companies in the spotlight. This is why every business should have a proactive approach and implement strategies to foster positive relationships.
Providing excellent customer service is the first step, but every company should go beyond that to form long-lasting relationships. After customers have made a purchase or left your store, you should have in place a good communication strategy.
A study by a Canadian neuromarketing firm found direct mail requires 21% less cognitive effort to process than digital media. When it comes to speedy communications, digital messages can be great. But when if you are looking to go beyond what your customers are expecting, print communications can be the perfect solution.
So how can you use print to build the essential one-to-one contact needed to nurture these valuable customer relationships?
When marketers think about print communications, we tend to focus on strategic marketing campaigns, like direct mail or print advertising. Yet, the value of a personal, hand-written message cannot be underestimated. Few small gestures reap more significant rewards in relationship-building than a hand-written message on a printed notecard.
There are multiple opportunities for your business to use and personalize print communications:
· Share your appreciation with a client who's remained loyal over the years or has placed a substantial order.
· Acknowledge a donor who's contributed money in support of your nonprofit or a volunteer who's helped with a charitable cause or community event.
· Offer special thanks to a vendor or service person who's come through for you in a pinch.
· Recognize an employee who's gone the extra mile on behalf of your company or organization.
While many of these occasions are reactive, there's also a proactive use for print communications, and it has to do with one of the most effective marketing tactics: business-building through referrals.
You can get the ball rolling by making it part of your sales process to say, "thank you" regularly with hand-written notes on printed stationery or branded postcards.
Another great strategy is using print to recognize loyal customers. Include printed communications as part of your loyalty programs. Sending your customers personalized mailings will make them feel appreciated and it will convey a sense of exclusivity. Harness and use the customer data you have about their purchasing habits and preferences to surprise your customers and improve your relationships.
If you are looking to put a personal touch on customer communications and other high-impact print ideas, contact your local KKP.
Fast. Local. Personal. For over 35 years, KKP has been supplying a comprehensive range of high-quality print, design, and sign services as well as marketing assistance to Canadian businesses. For expert assistance, attentive service, and affordable prices, contact us today.
Back