Print Marketing Tips and Tricks for Remote Businesses
10/9/2019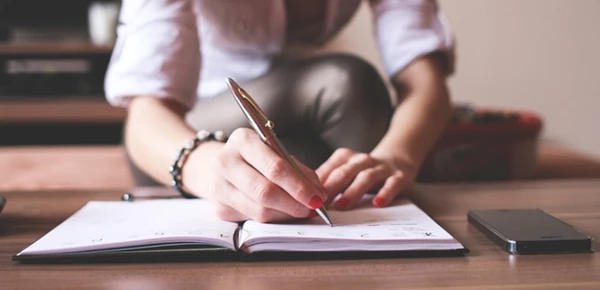 Many businesses exist solely online, allowing employees and management to work anywhere that has an internet connection. Working remotely definitely has its perks but does present its own challenges when it comes to brand identity management and material distribution. Even though your staff and colleagues may work from home, there are ways that you can share and distribute marketing materials to further the growth and success of your business and ensure that your entire team is representing the business as best they can.
Let's take a closer look at some common pitfalls in brand identity management and solutions remote businesses can apply to overcome them.
Image Asset Management:
How many times have you received an email or letter from a company, just to find that the logo in their letterhead or email signature does not match that of the business' branding material? The logo may appear fuzzy or the text is the wrong font, causing you to question the validity of the business itself. This is often due to the inefficient distribution of branding assets, as they have not been made available to the entire team. Colleagues are left looking for branding assets on their own and will even copy and paste them from the website itself in order to include a logo or slogan in their communication materials.
In order to ensure that all your employees and colleagues are using the proper logos and branding materials, make them available online. GoogleDrive and Dropbox are great platforms that allow employees to access files from anywhere.
Branded Material Availability:
Branded materials can be anything from business cards, to pens, to brochures, to small gifts. You never know when you will need to give out a business card, pen or another form of marketing material or promotional item. At many offices there are designated areas where these items are stored so that employees can access them when needed. If your employees work remotely however, many of these items are not available to them. This can become a problem when employees are networking with others, promoting products and services or meeting with an existing or new client. Branded and promotional materials can help your business stand out from your competition, making it imperative that all employees who engage directly with clients have them on hand. There are a variety of ways to ensure that everyone on your team has access to these materials:
Create an online ordering system (or use your printing partner's online ordering system!) that employees can specifically use to have these items shipped to their homes.
Delegate the distribution of these items to one person and make sure that employees are aware they can obtain these items from them.
Give every employee a care package full of materials that they can use for building the business and the brand.
There are many benefits to working from home, such as saving both gas and time and even more importantly, increasing productivity and employee happiness. To ensure that your print marketing strategies and campaigns are effective no matter where your team is working from, try these tips and tricks. If you have any questions, give us a call!
Fast. Local. Personal. For over 35 years, KKP has been supplying a comprehensive range of high-quality print, design and sign services as well as marketing assistance to Canadian businesses. For expert assistance, attentive service and affordable prices, contact us today.
Back