Signs for Small Business Owners
4/22/2020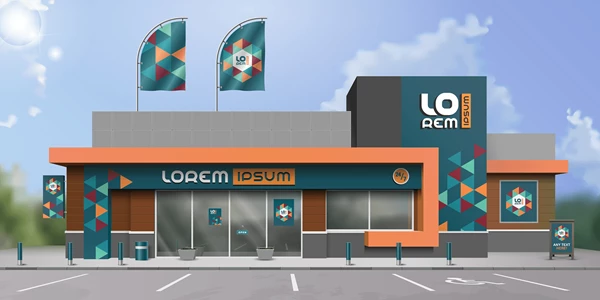 Signage is an essential investment for any business, no matter their size. However, smaller companies usually have modest budgets to work with, and that limits the type of signage they can invest in. Some signs are necessary or even mandatory, while others can be temporary or decorative.
Whatever their function is, every sign says something about your business. Exteriors signs help attract new and existing customers while interior signs help your brand make a lasting impression. There are numerous choices when it comes to interior business signs.
These are the first signs every small business should get to build their brand's identity:
ADA signs - According to the Accessible Canada Act, any sign that is considered architectural has to comply with their accessibility guidelines. This means they need to be easy to read visually and through tactile touch and conveniently located. While these signs are, in essence, mandatory; they are also a way of letting your clients know you care about them, and they can be customized to match your brand.
Lobby or Entrance Signs – These signs play a crucial role in welcoming visitors, clients, and employees to your location. They should be highly visible because their purpose is to showcase your brand. Professionally designed entrance and lobby signs become focal points in any area. The quality of these signs will be a direct reflection of your company and the products and services you offer.
Directional & Wayfinding Signs – Every location needs to have, at the very least, basic wayfinding signs such as bathroom signage, entrance, exit, and area identification signs. Each one of these signs plays a crucial role in directing traffic at your location, but it can also play a secondary role in reinforcing your brand if they are customized with the same color and typography of your other signs.
Banners & Posters – Professionally designed banners and posters are ideal for promoting your products or services and, at the same time, increase brand awareness. These are easy to install on most surfaces and can be customized for a variety of purposes.
Point-of-Sale Signs – There are different kinds of point of sale signs (POS), from small display signs and table-top signs, all the way to a-frame signs or wall decals. These signs are vital because they engage customers when they are ready to make a purchase. These signs should be temporary and updated frequently. They play an essential role in enticing and encouraging last-minute purchases.
After you have these signs covered, there are many other signs you can add to the mix to promote your brand's values and enhance the interior of your location. Rely on KKP for custom interior business signs to promote your business, establish your brand's identity, and make a memorable impression on your customers.
Looking for custom indoor signage solutions? Contact your local KKP team
Fast. Local. Personal. For over 35 years, KKP has been supplying a comprehensive range of high-quality print, design, and sign services as well as marketing assistance to Canadian businesses. For expert assistance, attentive service, and affordable prices, contact us today!.
Back