Simple Ideas to Improve your Online Presence
11/13/2018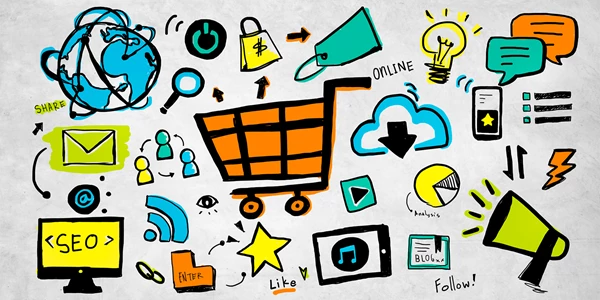 Having a strong online presence is a critical component of a marketing strategy for most organizations, regardless of business size or industry – in particular, for those who rely on local customers. In fact, Google revealed that 97% of consumers use the web to search for local businesses.
Consider these simple tips to boost your online presence:
· Go mobile. The shift to mobile makes it crucial for your website to be responsive for all types of devices: desktops, laptops, tablets and especially smartphones. Google reports that web searches performed on mobile devices are now more common than those conducted on tablets and desktop computers.
· Keep content fresh. The most effective websites have content that is frequently updated to give visitors a reason to come back. This can be refreshed page content, updated samples of work and regularly scheduled blog posts. Sites with frequent updates are search engine-friendly and user-friendly, too. Visitors are more apt to stay on your site longer when the content is current.
· Claim your online local listings. Just like paperback directories work, online local listings are directories that feature the most important information about your business. To help clients find you, online local listings include your company's name, phone, address, and website. There are many online directories, and it's very important that you verify and claim these listings. One you've claimed the listing, you will have access to edit and answer client reviews.
· Improve your visibility in search engines. To help your business appear in search engines, there are specific tactics you can follow. Getting an SEO (search engine optimization) expert to audit and optimize your site, can result in increased visibility, website traffic, and support your lead generation strategies.
· Invest in Pay-Per-Click. PPC campaigns are online advertising strategies that can help you generate more qualified leads. Use popular platforms such us AdWords or Facebook Ad Manager to advertise online.
One last tip? Keep it simple. The goal of most websites is to get visitors to the content they seek as quickly as possible. A simple, intuitive design is the best way to accomplish that.
Need help improving your online presence? Contact your KKP nearby experts, we can help!
Fast. Local. Personal. For over 35 years KKP has been supplying a comprehensive range of high-quality print, design and sign services as well as marketing assistance to Canadian businesses. For expert assistance, attentive service and affordable prices, contact us today.
Back