The Three D's of Creating A Company Brochure
10/2/2019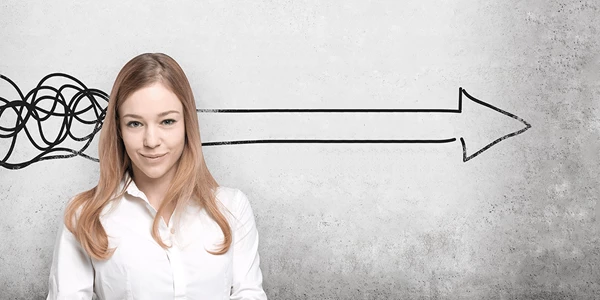 Brochures can be designed for a variety of purposes with different types of messaging. Your company brochure should explain the capabilities of your business and give an overview of who you are.
If you haven't updated your company brochure in ages, it's probably time for a closer look. Businesses evolve over time, and your brochure could be outdated, featuring services you no longer offer and failing to mention new services or the ones that you know are most popular amongst your clientele.
Put yourself in your customer's shoes to initially evaluate your existing messaging and the overall look and feel. Then, follow the three D's of company brochure writing to help you create a carefully conceived and beautifully produced brochure that answers the question, "What do you do?"
1. Define
Create a list of the services you offer with a brief description of each. While you might offer "full-spectrum financial services," your customer probably doesn't know what that means. Instead, he may be looking for specifics like "retirement planning" or "investment advice." Keep your descriptions concise. If you have too much to say about one offering, break it down into two or more services.
2. Demonstrate
This is where you can build credibility. For each of the items on your list, think of one project or customer interaction in which you excelled and achieved solid, measurable results. Jot down the customer problem or business challenge you solved, and the specific results achieved. For example, maybe you specialize in selling exclusive waterfront property. You might share a particularly challenging sale and the invitation-only event you held for local brokers, resulting in several competitive bids. Include tangible outcomes with measurable results whenever possible.
3. Design
Carefully consider how this piece will look. It can be the cornerstone of your brand image and, as such, should reflect all your brand standards, logo usage, colours and other identifiable graphic elements. On the other hand, if you don't have a solid brand image or need to update your existing look, now is the time. Use your new company brochure as the new design focus and take elements from the brochure to update your existing marketing collateral to create new complementary pieces.
Need assistance in creating a company brochure? We're your nearby experts; we can help.
Fast. Local. Personal. For over 35 years, KKP has been supplying a comprehensive range of high-quality print, design and sign services as well as marketing assistance to Canadian businesses. For expert assistance, attentive service and affordable prices, contact us today.
Back