Tips for designing the perfect holiday card
12/4/2019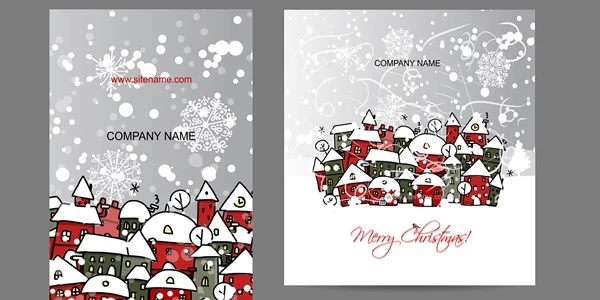 Before this year ends, there are a few things you can do to boost the visibility of your business. A great marketing strategy that is proven to work is appreciation holiday postcards. Yes, even if you think printed cards are not relevant anymore, they continue to be useful tools to build and strengthen customer relationships.
The key to sending out meaningful holiday cards and making a big impression is in the details. Instead of sending out generic store-bought cards, consider many customization options available to make your seasonal greeting cards unique.
Use these helpful tips to design memorable and effective holiday cards for your business:
1. Address each customer by name:
The first thing any recipient will notice is who the mailpiece is addressed to. Without too much effort, variable data printing technology can help you personalize each printed card with the customer's name. According to Canon Solutions America, adding a person's name to a piece of printed mail can increase the response rate by 135%.
2. Be purposeful with your message:
Your cards should say more than happy holidays. Remind your customers you appreciate them and their business. Expressing your gratitude and letting them know you appreciate their business can go a long way. Make sure your message is not too long and captures the attention of your recipient.
3. Include a personalized gift or offer:
Use the information you have about your customers to extend a personalized discount, offer, or send out a meaningful gift. Getting more personal with your message will help improve your existing relationships and potentially generate more sales.
4. Try to avoid cookie-cutter stock images:
Generic stock photos often get ignored; people are so used to seeing them people identify them right away. Using a photo that represents your business will be better received. Some image ideas can include a picture of your whole team, a picture of your storefront, or a picture of your indoor holiday decorations.
5. Have your whole team sign it: Getting everyone in your organization involved is an excellent way to make the card more meaningful. A card signed by the entire team represents a company that values all its employees and considers them part of their family.
From tone of the message, style, and paper stock to personalization and mailing options, when it comes to designing a great holiday card, you will need to consider every detail.
Need help designing a custom holiday card your customers will love? Contact your local KKP team. We can handle your holiday card design, printing, and mailing in just one stop. If you are looking for additional services, we also offer add-ons such as matching envelopes, address labels, and holiday envelope sealer stickers.
Fast. Local. Personal. For over 35 years, KKP has been supplying a comprehensive range of high-quality print, design, and sign services as well as marketing assistance to Canadian businesses. For expert assistance, attentive service, and affordable prices, contact us today.
Back