Track Your Direct Mail Success and Learn What Works Best
1/23/2019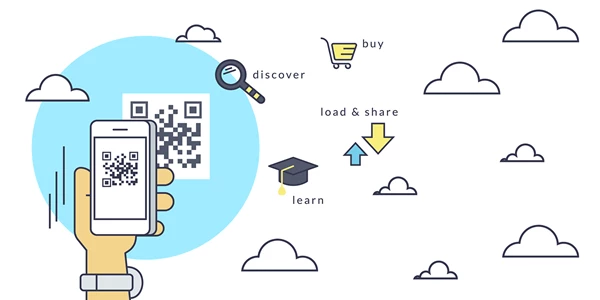 You've most likely invested a significant portion of your company's time and promotions money into your direct mail campaign. Are you getting the return-on-investment you hoped for? This may be the number one question you need to answer if you're going to continue with your current campaign. Thankfully, there are some great ways you can answer that question, such as placing QR codes on your mail pieces.
Evaluating what's behind your success is important also. Let's say your direct mail campaign is proving to be effective. It is, after all, one of the best ways to bring in sales, but is the greater portion of your reward coming from any particular aspect of your campaign while other areas are lagging behind? What's the most effective part of your campaign? Is it your offer, the targeted recipients or the design of your mailing piece?
The answers to these questions will help you to get the most out of your direct mail marketing, and you can get your answers by tracking your results. Here are some of the methods marketers are using to find out how their campaigns are doing and what works best.
QR CODES PROVIDE REAL-TIME CAMPAIGN TRACKING
QR stands for quick response and that's what you and your customers can expect. When the QR code on your mail piece is scanned by a smartphone or tablet, you'll know in real time and your potential customer will be presented with a landing page that expands upon your message. The QR code not only enables you to amplify your promotional message, it also tells you when and where the scan is coming from and from what kind of a device.
This type of real-time response tracking is a significant benefit to your campaign. If you're mailing to a number of locations, perhaps across several different metro areas, it can be extremely helpful to know which locations are responding better than others. Why waste time and money on low response areas when other locations are bringing in more sales? You can also track how various consumer demographic factors or business types are responding; by drawing performance comparisons between different target groups, you'll be able to be able to determine where you should be concentrating your efforts.
QR CODES BRING ADDITIONAL ADVANTAGES BESIDES TRACKING
You can feel safe about your QR code remaining scannable, even if it's weatherworn. The code's readability can remain unaffected even if up to 30 percent of the printed code structure has been destroyed or worn off.
The landing page or website that the QR code directs to can also be easily reprogrammed. There's no need to print new codes. This means you can alter the landing page to reflect changing offers or dates. You could even program an up-to-date and time-sensitive audio message to be sent to your customer's smartphone or tablet in response to their scan.
BE SURE YOU DON'T MAKE EITHER OF THESE TWO QR CODE MISTAKES
Don't neglect to test your QR code before you go to print. Testing can go a long way toward preventing problems after you launch your campaign. Use a wide variety of smartphones, mobile devices, and scanning apps to be sure that that they all work well with your QR code. You may, for instance, discover that a small QR code may not display properly with all the test devices you try. This is something that's best learned by testing a mail piece proof copy before you start printing.
The great majority of QR codes are scanned by mobile devices, so be sure you're directing your customers to a page designed to display well on a mobile device rather than a desktop. Don't launch a campaign if there's a chance that your QR code landing page displays poorly on someone's smartphone. First impressions count!
CALL TRACKING BRINGS FURTHER INFORMATION ABOUT EACH RESPONSE
In addition to measuring the response from your direct mail campaign, call tracking can tell you a great deal about how your customers are reacting to your marketing approach. You can obtain both quantitative and qualitative feedback.
You can get your quantitative measurements by assigning a unique phone number to each of the different mail pieces you send out. This unique phone number can be related to either the mail piece's offer an approach or to its city or regional location. Tracking the number of responses coming in through each call-in number tells you where they are coming from and what locations are the most responsive. The added benefit is that you can also analyze the conversations taking place with your sales team during each call. This is the qualitative part. Your sales team's discussions with your respondents can provide valuable insight into how you can finetune your marketing approach and messaging to get the best possible results.
COUPON CODES, OFFER ID NUMBERS AND WALK-IN MAILPIECE RETURNS
When your mail piece recipients are asked to redeem a coupon code or an offer ID number online or over the phone, those numbers can be easily tracked. It's just another case of assigning coupon codes or offer IDs that identify where the respondent is located or what type of demographic they represent. For local campaigns geared to attract walk-in customers, you can note on your mail piece that it needs to be brought in to your place of business in order to be redeemed. Your salespeople or cashiers can collect the redeemed mail pieces so they can be counted and tracked.
READY TO GO? CONNECT THE DOTS AND GET STARTED!
Planning your mail campaign with your tracking methods in mind can be the best way to obtain results that can be measured and perfected. Connecting your messaging approach with the right analytical method will help ensure that you can make the right adjustments as needed. This saves you time and money and best support your return-on-investment goals. A direct mail marketing company that has the expertise to connect everything together and coordinate your campaign efforts can be your strongest asset. KKP Canada is your one-stop source for everything you need to get started and keep rolling — we're here to help you achieve success and to assist you in measuring it.
Back