What are the benefits of using posters to advertise?
9/11/2019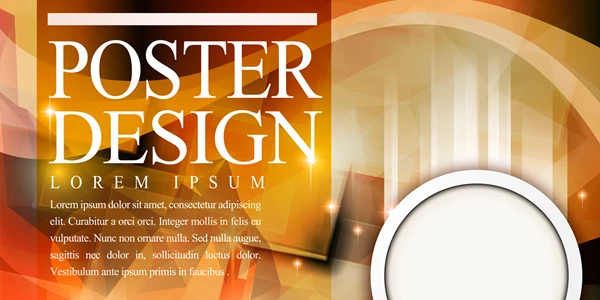 When most of us think of posters, we picture rock band posters covering the walls of teenagers' rooms. This is why most marketers often overlook or underestimate the advertising advantages of a professionally designed poster. While newer marketing channels such as social media, pay-per-click ads, and emails are what most agencies are offering, posters can still provide many advantages for small and large businesses.
If you want to get others excited about the idea of using promotional posters as a creative marketing strategy, make sure you mention the following benefits:
1. You can print posters in any shape or size.
The traditional size for posters is 24 by 36 inches, but they can be printed in many other dimensions ranging from 8 by 8 in. to 58 by 100 in. When it comes to custom posters? size and shape are not a limitation. For advertising purposes, unconventional presentations can help the poster stand out. Another way to help your poster get noticed can be with custom printing finishes such as matte, glossy, or decorative finishes such as foil paper that can give your poster a shiny touch.
2. Posters are easy to distribute.
Depending on the size of your poster, you can decide where you want to place it or how you would like people to see it. If you print a poster in a letter-sized format, you can choose to mail it directly to the people you want to reach. If you go with a larger format, you will need to select your location carefully and verify you have the necessary permissions to hang your poster. In some cases, your business can offer special incentives to the owners of the areas you want to place your posters in exchange for allowing you to place your poster at their location. The most important thing about the placement of your poster is to make sure they are in highly visible spots to help you gain as much exposure as possible.
3. Posters are very affordable.
Custom posters can range in pricing depending on their size, colours, and finishes. However, posters are still a low-cost investment and offer a high return on investment. The main reason for this is because they can be purchased in bulk and unlike other forms of advertising, they don't require ongoing investment.
4. Posters are versatile.
Posters can be used for many different advertising purposes. Whether you are trying to promote an event, or if you simply want people to learn about your company, they can be beneficial. Posters can be used by both large and small businesses, they can be easily placed in outdoor or indoor locations, and they can be utilized to promote temporary or ongoing offers.
5. Posters are a great way to spread brand awareness.
A custom poster can help you make an immediate visual impact on your audience. In addition to this, they give your message a lot of exposure, and when they are placed in high traffic areas, posters allow you to reach many different types of people. The location you chose will play a crucial role. You will want to make sure your posters are placed in areas with regular and steady crowds such as shopping centers, lobbies, coffee shops or cafeterias.
If you are considering using posters to promote your business, contact a professional designer and printing shop that can offer the best quality results. Your brand identity and business reputation are very important. Bear in mind that the end product will be a reflection of your company.
Contact your local KKP to learn more about our poster design and printing services.
Fast. Local. Personal. For over 35 years, KKP has been supplying a comprehensive range of high-quality print, design and sign services as well as marketing assistance to Canadian businesses. For expert assistance, attentive service and affordable prices, contact us today.
Back