What Is the Difference Between Labels and Stickers?
11/27/2019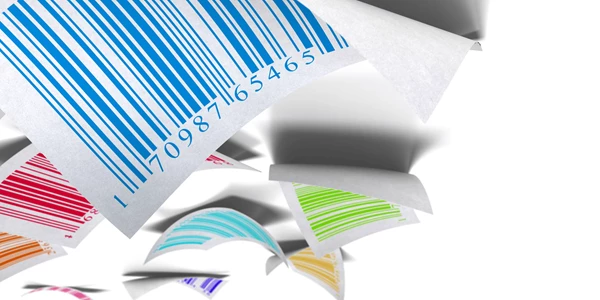 It's not uncommon for customers to confuse labels and stickers. This is understandable, considering they are similar in nature. Also, the terms are often used interchangeably. Although both products help with your branding, there are a few differences. Knowing what makes custom printed labels and stickers different can help you choose the best option for business needs.
Similarities Between Custom Printed Labels and Stickers
Labels and stickers share a few commonalities. They both have adhesive backings that allow them to adhere to almost any surface. They are printed on the same materials, and both products can be produced in any shape, size, or quality.
What are labels used for?
The primary role of a label is to relay information. It typically has messages printed on a special paper with adhesive properties on the back. The adhesive allows you to affix labels to a variety of surfaces or containers. This makes them an excellent choice for product packaging. Labels are ideal for relaying information or using it for identification purposes.
Company Logo Labels
Using your company logo on a label can help potential customers determine whether your product and/or service is right for them. There are different factors to consider when designing a company's label. For instance, what size should the label be? Consider the size of the product you will attach the label to. Depending on the room you have, you will need to adjust your label's design. Limited space may limit the information you can include. Product type plays a role as well. The label should reflect the kind of market and consumer you want to attract.
What are stickers used for?
Stickers are used to generate a visual impact and communicate a lot with a simple message or image. They usually feature full-colour pictures, illustrations, logos, and other graphics. You may see stickers with a message, such as "I just voted." Stickers are affordable and can be used to add flair to a brand.
Corporate Logo Stickers
Corporate stickers are a low-cost, effective way to market your business. They are priced to fit any budget. You can use them in a variety of ways. For example, you can hand them out at business-related events, trade shows, or gives them away as gifts. Stickers are easy to share; they go wherever your customers go; this gives you the potential to gain more visibility.
Corporate Seal Stickers
A corporate seal plays a role in giving your business a professional image. It gives your business stationery an enhanced level of authority. Also, you may need a seal whenever you issue any official documentation, such as a stock certificate. Your company seal helps you establish a polished brand identity.
An embossed seal is an excellent way to make a positive impression. The raised imprinted design looks classy. You can choose a gold or silver color that works best with your company stationery. A corporate seal's etching is clear, crisp, and well-suited for authenticating your documents. Embossed seals stickers are one style option you can use as the official signature for your company.
Labels and stickers have a lot in common, so it's easy to confuse the two. The big difference is in how they're used and their purpose. The purpose of a label is to convey information to identify a product while the purpose of a sticker can vary, and it's not used to identify products.
Raise brand awareness for your business with company stickers and labels!
Our KKP Team can answer any question you have about our company label and sticker printing services. Fast. Local. Personal. For over 35 years, KKP has been supplying a comprehensive range of high-quality print, design, and sign services as well as marketing assistance to Canadian businesses. For expert assistance, attentive service, and affordable prices, contact us today.
Back