Why Are Businesses Using Decals?
3/6/2019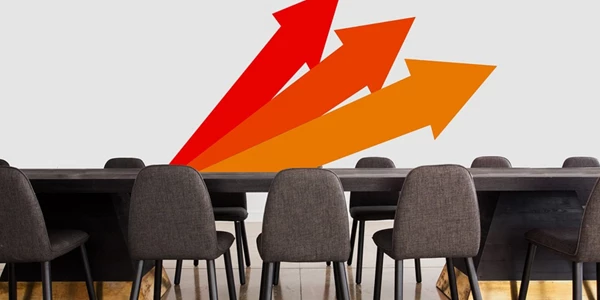 Wall and window decals are a growing trend among business owners. These items are also known as wall and window graphics or stickers. Regardless of the name, they offer companies a simple, and professional way to transform the look of interior spaces. They may adhere to multiple surfaces, such as glass, wood, laminate and standard painted walls. Here are a few ways your business can use decals:
Motivate the team. Place motivational quotes on the wall as a daily reminder to level up. Each day your team can see powerful words that inspire them to be the best they can be. Vinyl lettering is a good choice for decorating an empty wall to convey a compelling and inspirational message.
Display company logos. Logos are essential to your brand identity. The good news is that you're not limited to displaying your logo on business cards and stationery. You can make a big impact with your logo by displaying it on your interior walls, glass doors, and more.
Add a pop of colour. Wall decals are an alternative way to turn a blank wall into a centerpiece. There's nothing quite like adding a colorful image and words to your interior space. Custom vinyl wall decals are a great way to let your wall come to life while creating a visually vibrant workspace.
Advertise your hours. A clear vinyl decal serves a practical purpose. This decal type is really good for conveying information your prospects and clients need. A good example of this is using clear vinyl decals to display stores hours on your company's windows or front door.
Avoid permanent damage. Weary of nailing holes in your walls? Don't want to deal with residue left behind after removing wallpaper? None of this is an issue when you use removable wall decals, especially when they are applied correctly. Once removed, adhesive decals don't leave behind a mess. You can keep your wall surface clean and damage free. You can say goodbye to screws, nails and sticky patterns.
Save money on office makeovers. Imagine giving your office space a makeover without the high expenses. As a business owner, you can appreciate the importance of saving money, and now, you can spruce up your interior space with removable wall decals for a fraction of the cost of a full-fledged renovation.
Ready to find the ideal decal for your office space? Ask our team to help you find the right decal!
There are many reasons why vinyl wall decals appeal to people. For business owners, it's an ideal way to express your creativity, market your brand and spruce up your office decor. Fast. Local. Personal. For over 35 years KKP has been supplying a comprehensive range of high-quality print, design and sign services as well as marketing assistance to Canadian businesses. For expert assistance, attentive service and affordable prices, contact us today.
Back