Why is business stationery important?
8/29/2019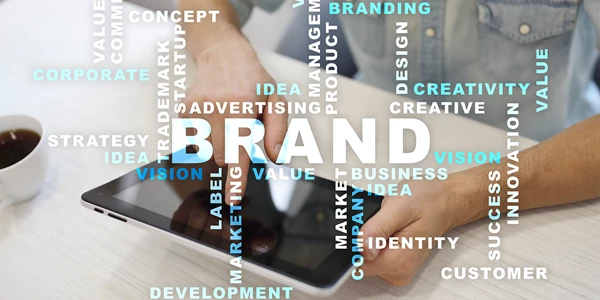 Business stationery says a lot about a company's professionalism and legitimacy. It plays an important role in attracting and helping maintain clients. It can also be used to help promote your brand and attract new clients, but these are not the only benefits it has for your business.
The internal benefits of business stationery
Many businesses often offer a welcome packet for new employees. Here they include all their personalized stationery. These welcome packets can be as simple as a branded pen or notepad, or they can be as elaborate as you want. The goal of this packet is to let the new member of your team know that you wish to establish a positive and long-lasting relationship with them. Along with the personalized stationery items, you may include additional information they may find useful such as the company policies and other relevant information; all this paperwork can be neatly organized in a branded folder.
Consider not only new employees but also your existing team. Having branded stationery is a way to let them know your company is a serious business they can be proud to be a part of. Personalized stationery can help shape your brand's identity and corporate culture. As an employee, people want to feel they are part of something important. Giving your team-branded items and letting them distribute them is an excellent way to promote company morale. Your employees will always be the first advocates for your brand. If they like the company, they will be likely to speak highly of it and help promote its services through word of mouth.
Business stationery can strengthen your image
Establishing the image you want your business to have starts with selecting the type of values you want to promote and the ideas you want your customers to associate you with. Personalized business stationery can help you communicate these values and ideas. If your company is modern and innovative, you will probably want to relate it with fun, bright colours and stylish designs. However, if your company is a law firm, you will want it to have an honest and dependable image. A good designer can help you choose the right elements to accompany your brand and decorate all your business stationery.
Business stationery is great for networking
When you begin to network, it means you are exchanging business information with potential customers, business associates, or social contacts to develop professional relationships. In these situations, business stationery products such as business cards, letterheads, and branded folders play an essential role. Handing out a single business card can benefit your business, you never know when you are going to meet your next big customer or establish a great industry connection. This is why you should be ready to accompany your business introduction with customized stationery.
Business Stationery will help reinforce your brand
During regular business interactions, having personalized stationery will help strengthen your brand with your customers and employees. Your customers will take notice when the communications they receive from your company are branded, consistent and professional-looking - this is what will help them recognize and remember you. Besides the name of your company and logo, the quality of the stationary product you choose will also communicate a lot about your business.
Every company should have different types of businesses stationery to help them market their brand in creative and non-intrusive ways. The designs you choose for your business stationery should be unique to your company, and they should help promote your corporate image.
To make sure your brand is represented positively, always go with professional printing services.
All stationery products should help your brand to be easily differentiated from competitors.
Contact your local KKP to step up your corporate business stationery game!
Fast. Local. Personal. For over 35 years, KKP has been supplying a comprehensive range of high-quality print, design and sign services as well as marketing assistance to Canadian businesses.
Back