Why You Should Make a New Years Resolution for Your Business
12/26/2019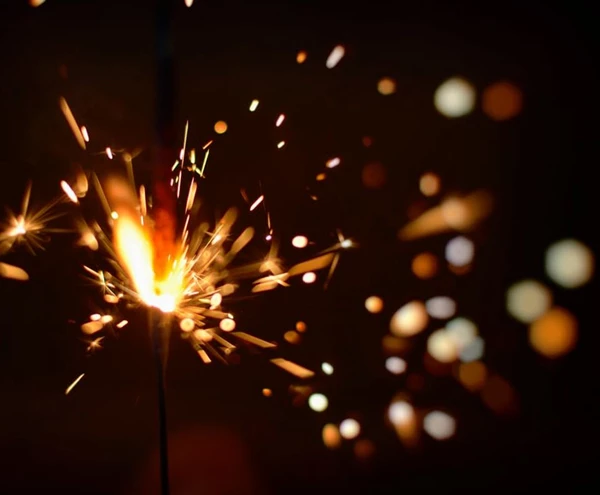 In just a few days, people in countries around the world will be welcoming the New Year! One of the greatest traditions this time of year is setting New Year's resolutions. Even though most resolutions are personal and involve establishing a different routine or finally completing some of the adventures on a bucket list, this can also be an excellent opportunity to create some resolutions for your business.
Make sure you write down your goals. Doing this will help you get a clear idea of what it is you are trying to accomplish. Start thinking about short term goals and things you want to see in your business and then think a few years ahead. Short term goals can help you define actionable items; long-term goals will help you match your efforts with your company's vision.
If you are still not sure about setting New Year resolutions for your business, here are a few other reasons to consider:
1. A Business New Year's Resolution Can Help Set the Bar
While it's common to hear about people breaking their new year's resolutions, a study performed by Harvard University found there is a strong connection between goal-setting and success. Establishing goals for the year ahead can help people identify what is important to them.
By developing new objectives for your business, you can determine areas of concern that you would like to see corrected in the year ahead. Setting a goal is like creating a roadmap of things that need to be improved or changed. Start the new year by putting into place practices that will help you achieve those goals.
2. It Provides A Starting Point
Major projects take precedence because they have clear deadlines. Keep this in mind and set a timeline for your resolutions. When we set precise start and end dates we are committing to complete the work within that time. These deadlines motivate us to work harder until we can check the task off of our list. By setting January 1st as our start date, we are giving ourselves the chance to prepare mentally to start achieving our goals. Whether your deadline is mid-January or December 31st of next year, you will be ready to meet that due date because you have set a clear timeline!
3. It's A Good Excuse To Network With Other Businesses.
According to this article about accountability, 65% of people are more likely to stick to their resolutions when they do it with another person. Look for other business owners you want to build a relationship with. An excellent way to start the conversation can be talking about business goals for the new year. Having a partner can help keep you accountable, and it gives you an ongoing topic to discuss periodically.
4. It's A Clean Slate
This upcoming year start your business off with a clean slate. Think about the past year in your business and identify problems or challenges your company has experienced. Take a look at customer reviews or feedback you've received (both positive and negative), and ask your HR department if there are any employee highlights worth acknowledging. Doing an overall evaluation will help you figure out what can be improved and what things are working.
New Year's Eve is one of the most exciting days of the year because it is a chance to put the year behind us and welcome in a new one. It also provides people with the opportunity to start fresh and focus on future successes instead of past failures. The new year is about making positive changes, so start creating a strategy to put your new plans into motion. Start 2020 on the right foot by creating some resolutions for your business!
For help implementing new marketing strategies in 2020, contact your local KKP team!
Fast. Local. Personal. For over 35 years, KKP has been supplying a comprehensive range of high-quality print, design, and sign services as well as marketing assistance to Canadian businesses. For expert assistance, attentive service, and affordable prices, contact us today.
Back